General information
Infrastructure for Business

Industrial Park
Government support request form for investment projects by future residents of the Tomsk Industrial Park.
The law about industrial parks has adopted in the Tomsk region (law of Tomsk region of December, 15 2014 № 182-OZ).
Tomsk industrial park is the industrial area, provided with production, storage and office facilities, vehicle access to each area, communal and logistic infrastructure under centralized operation.
Primary benefits for small and medium business of the Tomsk industrial park:
- rental rates for land plots lower than market value;
- unique proposes of free site with ready engineeering infrastructure for location manufacture;
- availability of power to connect to electrical networks and other communications;
- reduction of logistics costs due to the possibility of placing production, warehouse and office facilities in one place;
- presence of a management company that performs the functions of developing an industrial park and locating residents.
Industrial park includes two grounds:
1. Severnaya site (115 ha) is meant for metal-working, mechanical, chemical industry placement along with construction materials production, productions of I-V hazard classes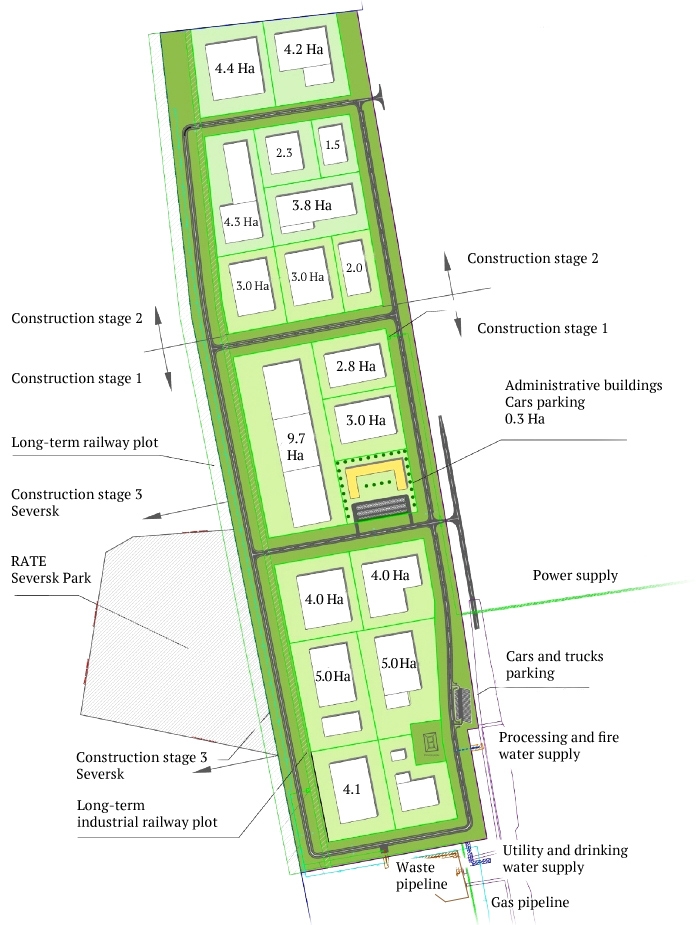 2. Berezovaya site (22 ha) is designed for food production placement, consumer food industy, productionsof IV-V hazard classes.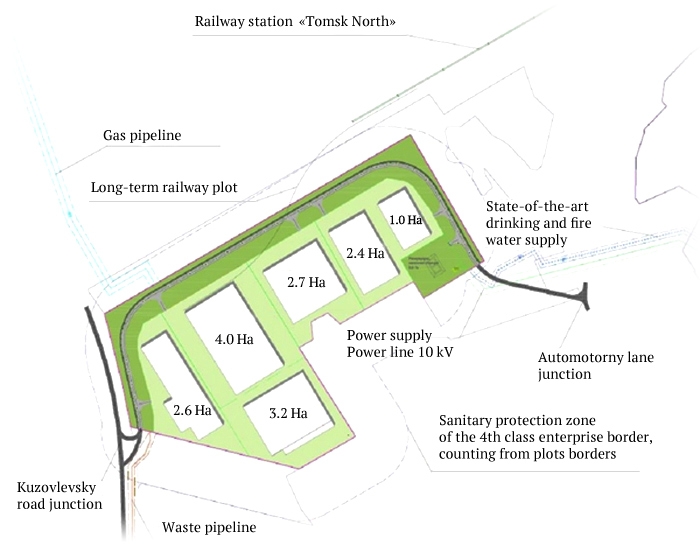 Tomsk industrial park is situated in Tomsk Agglomeration. Its Severnaya ground neighbors with the Severnaya ground of Tomsk special technology development economic area, which facilitates the cooperation between productions in the following innovative clusters: petrochemical, nuclear, pharmaceutical, information technologies.
Date of update: 17.05.2019
Printable version